Boston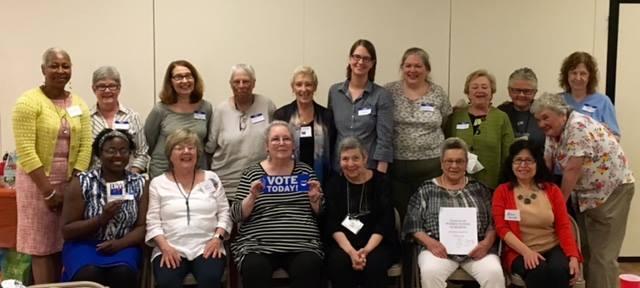 Making Democracy Work
The League of Women Voters of Boston is a nonpartisan grassroots organization. We encourage the informed and active participation of citizens in government, work to increase understanding of major public policy issues, and influence public policy through education and advocacy.
The League works to provide objective information on critical public policy issues and conduct debates and forums to increase awareness of candidates seeking office.
We actively encourage a representative system of government that is accountable, efficient, responsive and supportive of citizen participation.
2023-2024 Leadership Team
Kerry Costello (LinkedIn) serving as President of the Boston League
Robin Chen (LinkedIn) serving as leader of the Cambridge unit and VP of the Boston League
Sarah Edwards (LinkedIn) serving as Clerk of the Boston League
Ellen Donaghey (LinkedIn) serving as Treasurer of the Boston League
Emily Tingle Soto (LinkedIn) serving as Past Treasurer of the Boston League
Wanjiku Gachugi (LinkedIn) serving as Director of the Boston League
Lauren McCabe (LinkedIn) serving as Director of the Boston League
Palma McLaughlin (LinkedIn) serving as Director of the Boston League
Jessica Tantin (LinkedIn) serving as Director of the Boston League
Pamela Taylor serving as Director of the Boston League
Mary Tamer (LinkedIn) serving as Chair of LWV Boston Charitable Trust

Jodi Ekelchik (LinkedIn) serving as Member of the Board of LWV Boston Charitable Trust
Suzan Chatis serving as Member of the Board of LWV Boston Charitable Trust