Suffolk County
Voter Services | Debates | Contact Us
The League of Women Voters is nonpartisan.
We do not support or oppose candidates or political parties.
We encourage the informed and active participation of citizens in government.
GENERAL ELECTION: TUESDAY November 7, 2023
All polling places in Suffolk County are open from 6am to 9pm.
Last day for Early Voting was November 5.
To find your polling place visit https://voterlookup.elections.ny.gov/
Deadlines for Absentee Ballot:
October 23 (last day for Board of Elections to RECEIVE an application or letter of application by mail, online portal, email or fax for an absentee ballot)
November 6 (last day in person at BOE)
Postmark for Absentee Ballot: November 7 and received by November 14
Last day to deliver your ballot to Board of Elections or your polling site: November 7
October 28 was the last day you could register to vote or submit a change of address if you wanted to vote in the November general election.
The NYS Attorney General's office runs an Election Protection Hotline that is open during the early voting period and on Election Day. Voters experiencing problems may call OAG's hotline at 1 866 390-2992
Call the Suffolk County Board of Elections at 631 852-4500
If you have any problems on Election Day
NEVER LEAVE THE POLLING PLACE WITHOUT VOTING!
If your name is not on the list, ask for an affidavit ballot!
If you need information from the League of Women Voters
please lwvsuffolk [at] gmail.com (email) or leave a message at 631 862-6860.
You can reach the Suffolk County Board of Elections at 631 852-4500
---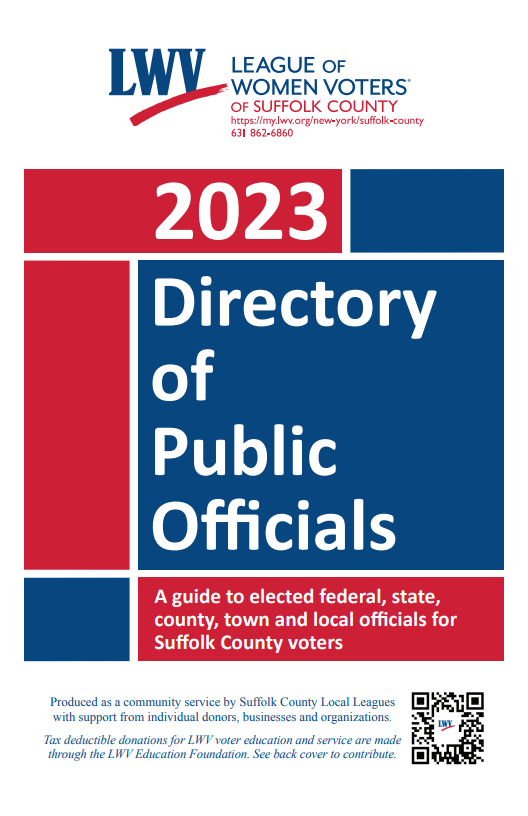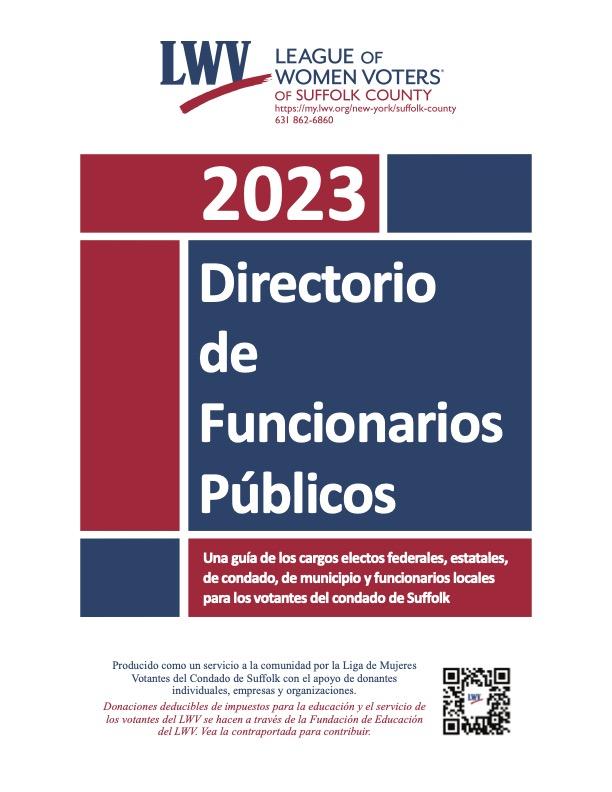 ---




---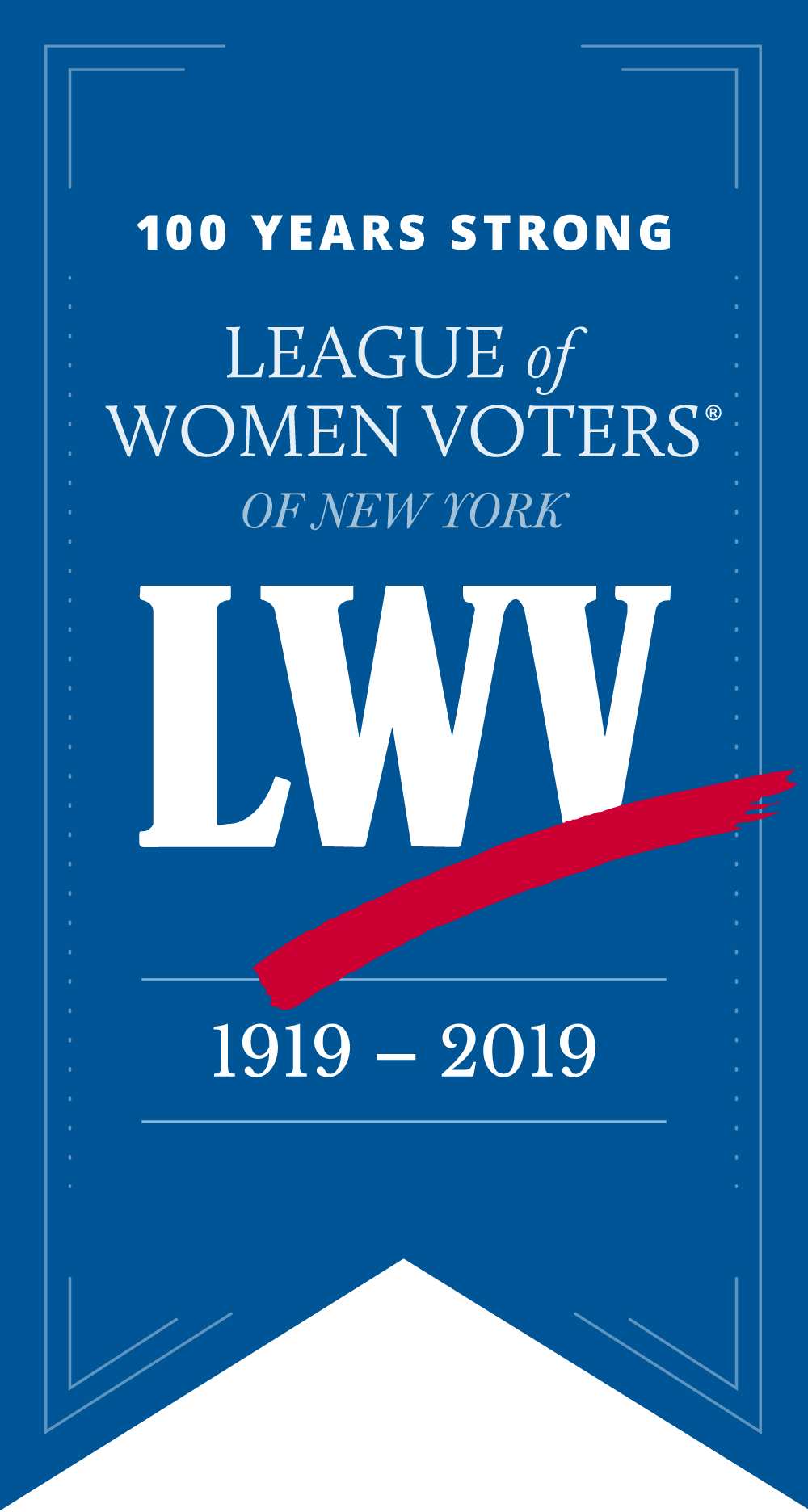 The League of Women Voters of Suffolk County, and local Leagues in Brookhaven, Hamptons,Shelter Island,NorthFork, Huntington, and Smithtown spend countless hours on voter registration, voter education, candidate debates and voter service. You can help in 2023- contact a local League or consider making a tax-deductible donation to our Education Foundation.