Utica-Rome Metropolitan Area
Utica-Rome Metropolitan Area
The League of Women Voters of the United States encourages informed and active participation in government, works to increase understanding of major public policy issues, and influences public policy through education and advocacy.
The League is proud to be nonpartisan, neither supporting nor opposing candidates or political parties at any level of government, but always working on vital issues of concern to members and the public.
The League of Women Voters of Utica-Rome Metro Area serves the people of Utica, Rome, Herkimer and the surrounding areas of Upstate NY.   
 *************************************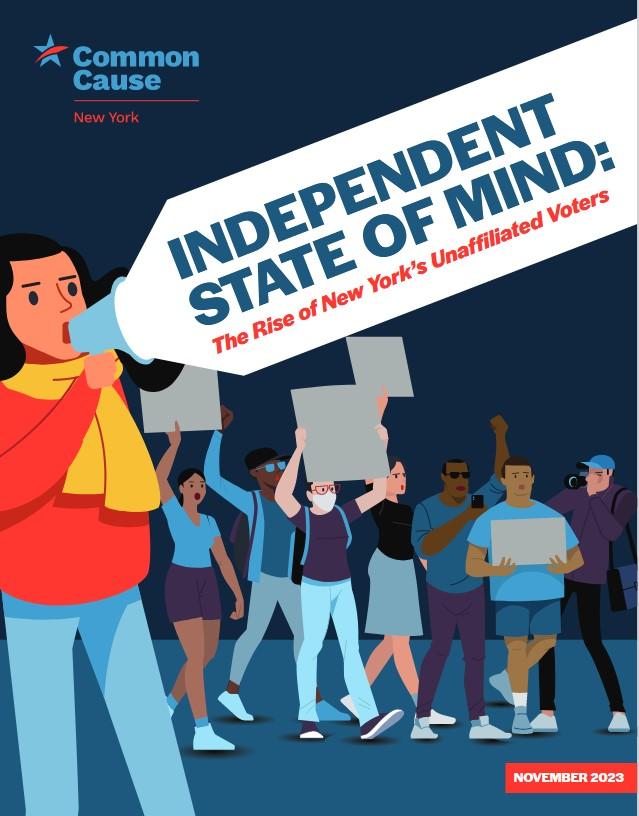 There are over 3.1 million registered voters in New York who are politically unaffiliated voters, voters who have chosen not to affiliate with any political party, and they are the second largest bloc of registered voters statewide. For context, the share of unaffiliated voters in New York is greater than the total number of voters in 29 other states.
As a long standing political and policy choice, New York has a closed primary system and is only one of nine states that still has a closed primary system. Only voters who affiliate with a political party are allowed to vote in that party's primary election. For decades, this policy choice hasn't been viewed as an urgent area of reform as most voters tended to affiliate with one of the two major political parties in the country.
However, as the number of unaffiliated voters has grown, the calls for primary election reform have only intensified.  Common Cause New York, a longtime leader in the voting rights and democracy space, received generous funding from The New York Community Trust to conduct a statewide poll and qualitative focus groups of unaffiliated voters in the late summer and fall of 2023. Our research mandate was clear: develop and analyze clear, actionable data on unaffiliated voters, understand their motivations, and identify any policy proposals that could deepen and strengthen their civic and electoral engagement.
This report is the culmination of such efforts and our findings are clear.
Read the full report HERE.