LWV of Lower Merion and Narberth
LWV of Lower Merion and Narberth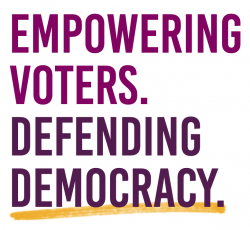 The League of Women Voters is a nonpartisan, grassroots organization working to protect and expand voting rights and ensure everyone is represented in our democracy.
We encourage informed and active participation in government through advocacy and education.
Diversity, equity, and inclusion are paramount to the League's success in engaging all individuals in creating a perfect democracy.